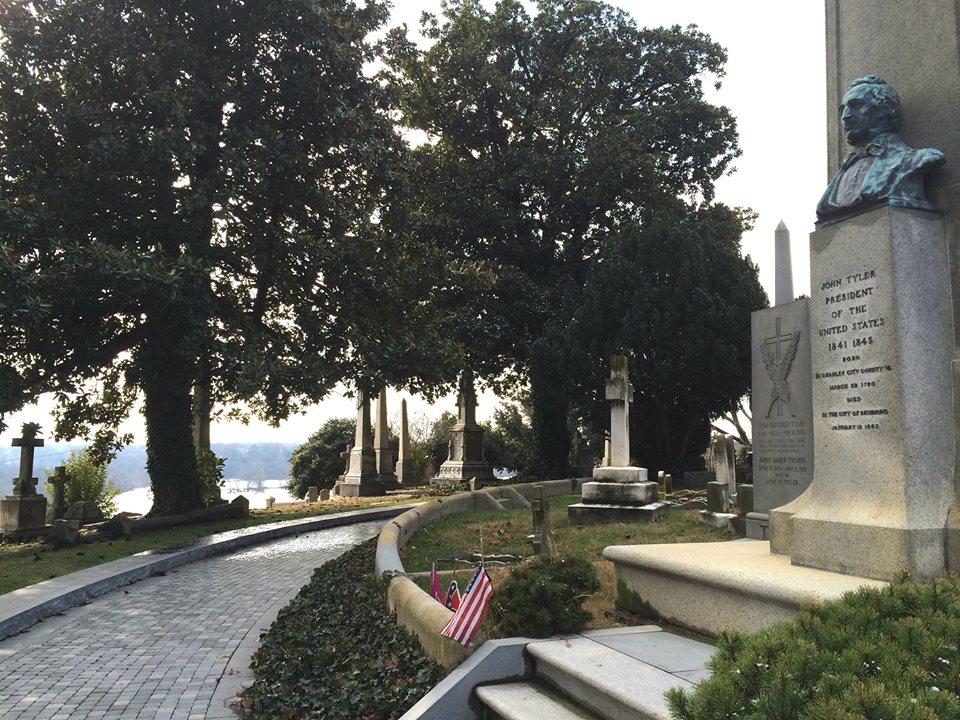 Friends of Hollywood Cemetery is a 501(c)3 organization that was founded in 2007 in order to meet the cemetery's growing need for private philanthropy. Friends' primary goal is the restoration and conservation of monuments, sculptures, and ironwork within the cemetery. They handle development programs for the cemetery, community outreach efforts and cemetery events, including tours, picnics and guest speakers.
With the aid of conservation consultants, Friends of Hollywood has identified and ranked monuments and ornamentation most in need of repair and enhancement. The cemetery's current income and endowment, however, is not enough to cover all the care and conservation needed to preserve this historic site.
Hollywood depends on the generous support of donors in order to ensure the long-term care of the cemetery. These donations are essential to the preservation of this historic cemetery for future generations.


Volunteer
There are several volunteer opportunities available at Hollywood Cemetery. Through volunteer work, the cemetery is able to preserve the unique landscape of Hollywood. For details on future volunteer opportunities, please visit our Events Calendar.
Officers and Directors
Kelly Jones Wilbanks, Executive Director
Nancy B. Rowe, Development Associate
Edward M. Farley, IV - Chair
David L. Gilliam - Secretary
William R. Claiborne - Treasurer
Mary Lynn Bayliss, PhD
Elizabeth Rawles Cronly
Joseph R. Herbert
E. Bryson Powell
Elizabeth Wilkins Talley
Peter C. Toms