There are several tour options available at Hollywood Cemetery, each filled with a wealth of knowledge about the historic site and the famous personalities buried there. Tours are held regularly, beginning in April and ending in November. Specialty tours are also available through the Valentine Richmond History Center. If you are planning a group tour, please be sure to contact the cemetery in advance so our office can provide your group with a packet of information, including parking instructions, funeral schedules, and tour route maps.
Virtual Tour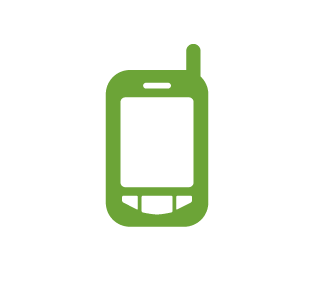 Explore the cemetery from your phone, tablet or desktop computer! Our virtual tours integrate with Google Maps to help you locate burial sites within the cemetery. With several tours available, you can discover a wealth of interesting facts, videos, and photos of the presidents, governors, notable residents, and prominent women who are buried in the cemetery. Get started
here
.
---
Historical Walking Tours

Our historical walking tours are held regularly during the April to November tour season. See the full tour schedule here. To participate in a tour, meet your tour guide at the rear of the stone structure on the left at the entrance at Cherry and Albemarle streets. Highlight tours are held on a daily basis and specialty tours are scheduled throughout each month. Hosted by tour guides from The Valentine, these educational tours focus on the history of the cemetery and the many famous personalities that are buried here. Enjoy the beauty of Hollywood Cemetery as you walk its winding paths and hear about its incredible history. For more information on tour reservations, call The Valentine at (804) 649-0711 Ext. 301.


---
Segway Tours

Take a fun ride through the hills and valleys of Hollywood Cemetery via Segway. These tours are a great way to hear the many stories of Hollywood while enjoying a physically exhilarating ride. Segway tours are available by appointment only and can be scheduled through Segway of Richmond.


---
Trolley Tours

Private trolley tours are a great option for corporate events or family gatherings. Each trolley tour is 2-hours long and takes a comprehensive tour around the cemetery with a talented guide. For more information or to book a private charter, please visit RVA Trolley or call 804-343-1850.


---
Gem Car Tours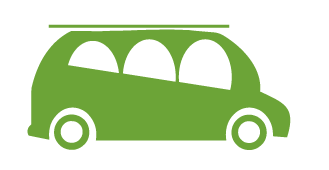 Tour by electric car! This guided 90 minute private tour is perfect for groups of 2-10 people. It is a quiet and comfortable way to experience the history and serenity that is uniquely Hollywood! Gem Car Tours are held daily at 11:00am, 12:30pm and 2:00pm, April 1-November 30. For more information or to book your tour, visit
RVA Gem Car Tours
or call 804-343-1850.
---
Tour by Car

Visitors are also welcome to take a self-guided tour through Hollywood Cemetery in their car. You can view a map of the cemetery here or pick one up in the cemetery office as you enter. For the safety of our visitors, we ask that all vehicles obey the speed limit requirements throughout the cemetery.